1st International Exhibition of Belarusian Scientific and Technical Developments in Saudi Arabia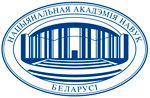 23.10.2017 - 24.10.2017
Saudi Arabia, Saudi Arabia
Organizes:
National Academy of Sciences of Belarus (NASB),
King Abdulaziz City for Science and Technology (KACST).
About 200 of the latest scientific and technical developments from about 30 different organizations, including organizations from the NAS of Belarus, from the Ministry of Education, from the Ministry of Industry and others, will be presented at the exhibition.
New developments in the field of information and communication technologies, original industrial technologies for the production of new materials, medicines, and nanotechnology and biotechnology products will be demonstrated at the exhibition stands.